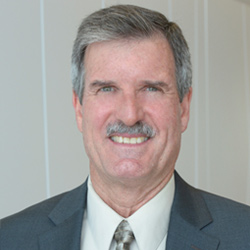 Neil A. Clark
MAI
Director
(949) 296-6214
Neil A. Clark, MAI, has been active as a real estate consultant and valuation professional for over 20 years.  Prior to becoming a Director in National Property Valuation Advisors, Inc., Mr. Clark spent thirteen years with Cushman & Wakefield and served as a Director and member of the National Multi-Family Housing group.  In his capacity as Director, Mr. Clark has experience supervising junior appraisers and providing internal quality control functions for staff appraisers.  He has provided a wide range of valuation and consulting services to lenders, pension funds, real estate developers, corporations and real estate advisory companies.  During this period of time, his responsibilities included analyzing investment properties and writing full narrative appraisal reports, as well as, business and client development within the Orange County Valuation Services Department.
Mr. Clark also previously served as Assistant Vice President for in the Orange County Grubb & Ellis office from 1992 to 1995.  While at Grubb & Ellis, his was involved in appraising a variety of commercial and investment grade assets.   Prior to Grubb & Ellis, he was a major loan (commercial) real estate appraiser for Home Federal Savings & Loan within the Orange County appraisal department.
Throughout his career, Mr. Clark has been active in general real estate consulting with an emphasis in the valuation and financial analysis of income-producing properties and providing corporations with real estate solutions.  Assignments involved the evaluation and valuation of all types of real property primarily throughout California and abroad for a range of clients, including insurance companies, pension funds, financial institutions, developers, and corporations.
Education
San Diego State University
San Diego, California
Graduated with a Bachelor of Science in Accounting
Numerous professional practice and real estate-related courses offered by the Appraisal Institute
Professional Affiliations & Designations
Appraisal Institute
Designated Member of the Appraisal Institute (MAI No. 10826)
Licensing
Certified General Real Estate Appraiser
Currently licensed in multiple states